A large portion of my job consists of discussing with my patients about food and drink we consume that can contribute to poor oral health and cavities. Because I treat kids, I often speak to the parents about what foods to avoid and different oral health practices than can prevent dental issues, and discuss popular snacks such as granola bars.
Granola bars are bad for kids' teeth because they contain ingredients that increase the risk of tooth decay. Carbohydrates, sugar, dried fruit and candy coatings create a sticky and chewy consistency that gets stuck in the grooves of the teeth, making it difficult for the saliva to rinse away.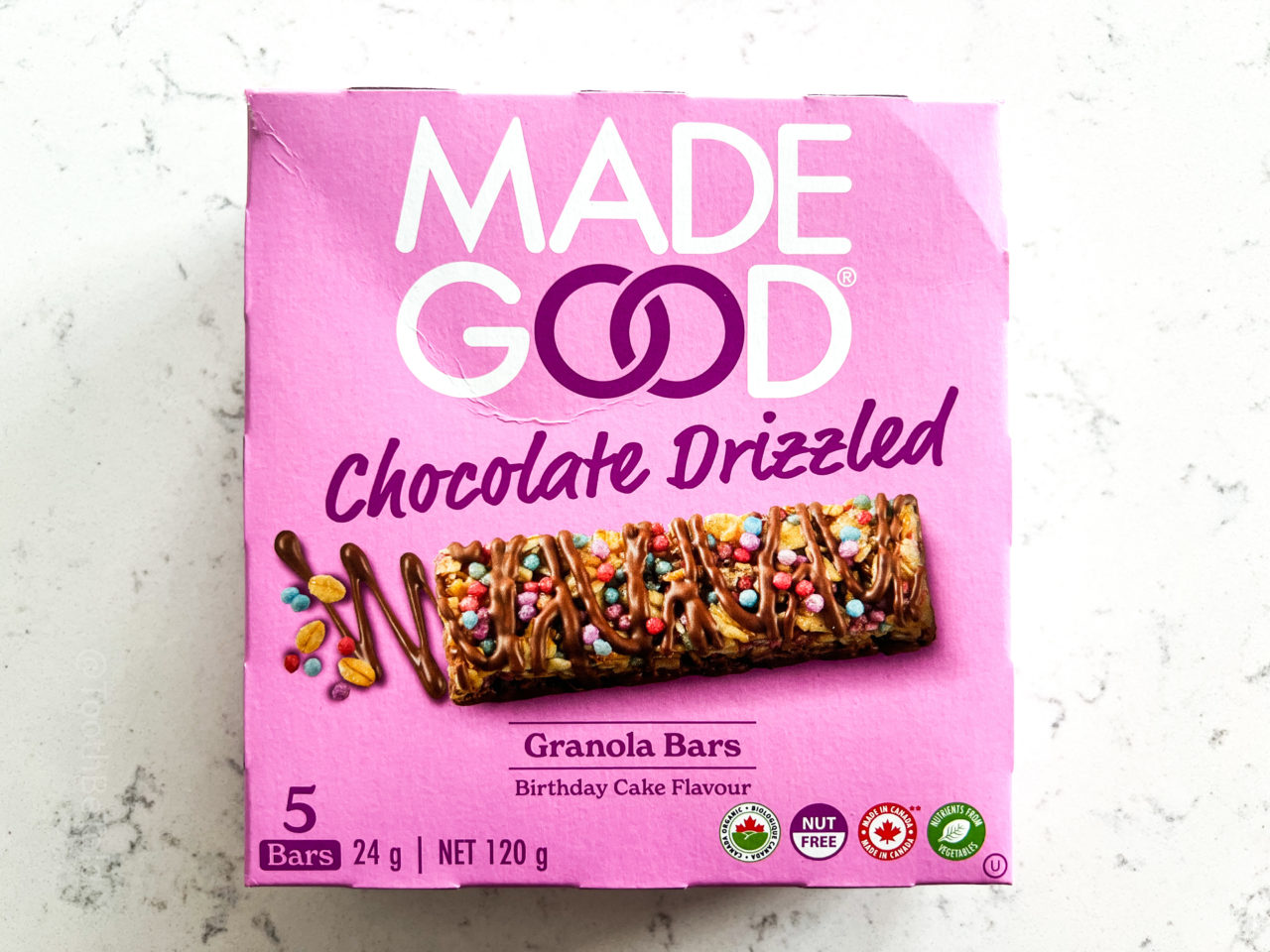 However, our kids need to eat, and in this post, I explain further what granola bars can do to teeth, how cavities form, ways to prevent tooth decay when eating these foods, and food replacements that are better for oral health.
How Granola bars affect teeth and oral health; tooth decay formation
We can't eliminate everything in our diets because we need to eat, and the reality is most food and drink we consume will contribute to the formation of tooth decay.
Prevention is essential, and so is understanding how certain foods impact our oral health and how they can affect our overall total body health now and in the future.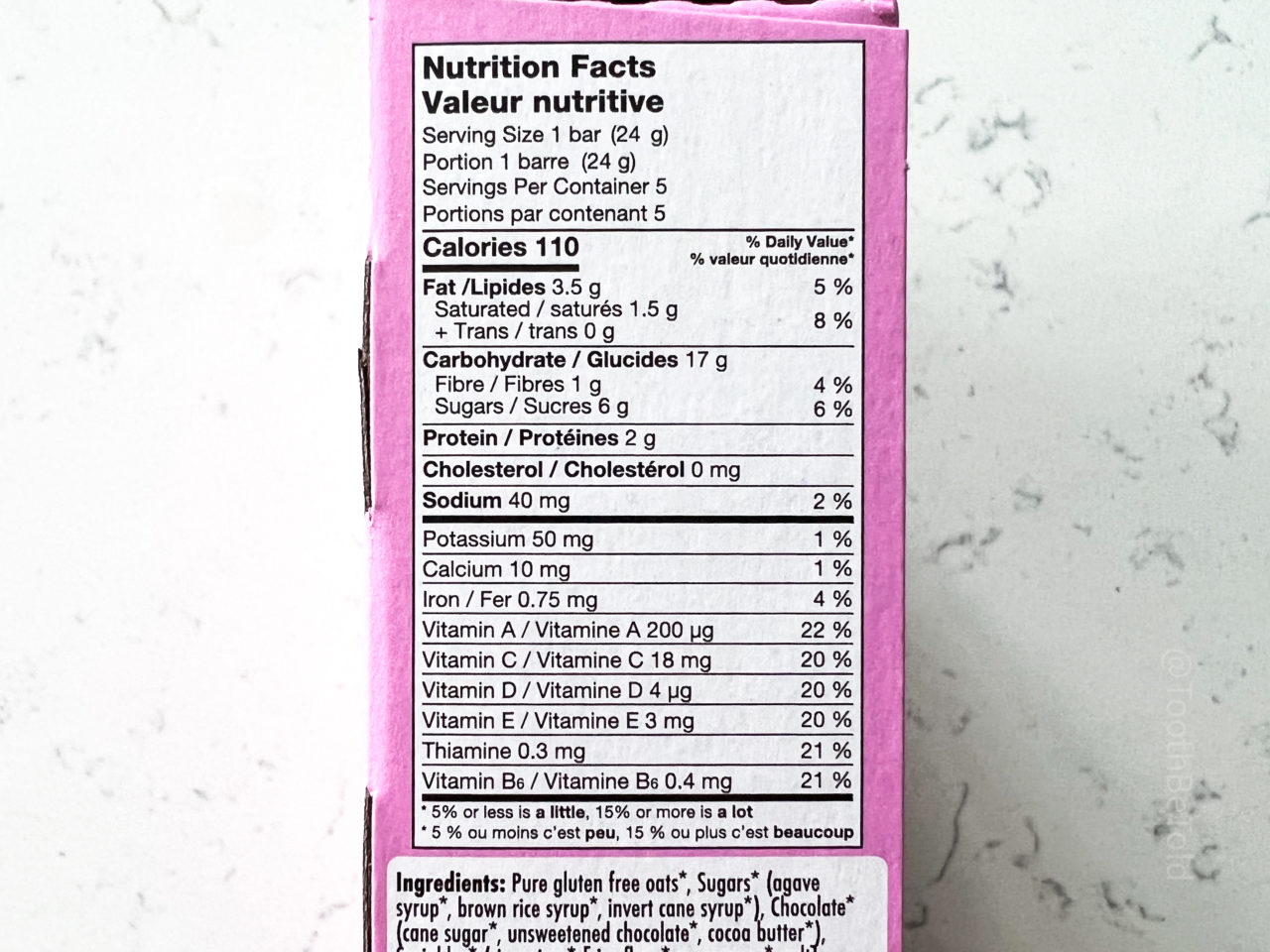 Foods that are higher in sugar and refined carbohydrates with a chewy texture are highly retentive in the teeth, meaning the food particles can get impacted in the grooves in the tooth. When food is impacted in the grooves of the teeth, it is tough for our saliva to rinse it away and dissolve the food particles.
When food stays in the mouth for a prolonged time, cavity-causing bacteria (streptococcus mutans) start to consume the sugar and multiply, and produce acid. The acid then starts to break down and dissolve the tooth surface, creating a void called a cavity.
Read Now: The Worst Cavity-Causing Snacks to Pack for School
Because granola bars are so chewy and contain sugar, they are the perfect catalyst for cavity formation.
This chain of events is called the dental caries process. I made an image below showing the chain of events that cause cavities.
Fact: Did you know that you are not born with streptococcus mutans in your mouth? The disease is passed usually from mother to baby or when people kiss a baby. 
But some say that the granola bars they eat contain healthy sugars such as honey, or they have more nutritious ingredients. Do the ingredients really make a difference? I explain below.
Which granola bars are the best for the teeth?
Not all granola bars are made the same.
There are better ones than others. When choosing a granola bar, select one with a crispier and crunchier texture. The crisp and crunchy texture is not as likely to get stuck in the grooves of the teeth, which promotes cavities.
Look for granola bars that are lower in sugar/less chewy, and contain whole pieces of nuts. Avoid sticky raisins/fruit because they get caught in the grooves of the teeth.
However, we need to eat; sometimes, kids can be picky or want a special treat. I don't want people to avoid certain foods altogether because they are more likely to form a cavity. If kids want a granola bar, I don't think they should avoid them because they do have health benefits, and they are a better choice than some other snacks, such as fruit gummies.
Educating kids on how cavities form and the significance of good oral health can start at a young age, and we can encourage healthier habits.
And cavities don't just form because of what we are eating. It is also the amount of time we are eating for. You could eat an apple, and it could cause a cavity. If foods are eaten slowly over a lengthy period, the chance of a cavity forming increases.
How to explain to kids about cavities and oral hygiene: sugar bugs
A great learning tool for kids is to explain to them that when we eat sugar, it makes sugar bugs in our mouth, and the sugar bugs like to hurt our teeth and it could make them painful.
When I explain to the kids in my dental chair when they are having their teeth cleaned, I tell them that I am cleaning away all the sugar bugs so they can't hurt their teeth, and as they get older, I start to use the words cavities and bacteria.
This way of explaining how cavities form can be used to change their habits after eating snacks like granola bars that are more prone to causing cavities.
If a child wants a granola bar for a snack, I will discuss sugar bugs, how they can affect the teeth, and what to do to prevent sugar bugs from hurting the teeth.
How to prevent cavities after eating granola bars: drink water
As I previously mentioned, it's not necessarily the amount of sugar consumed that has the most significant risk to the mouth. It's the amount of time the sugar spends in contact with the teeth.
When kids are snacking, it is best to finish food within 15 minutes or less. I say this because every time we consume anything, it takes about 30 minutes for our saliva to help buffer the acid or "sugar bugs" in the mouth, bringing the mouth up to a safe pH level.
A cavity can only form in the mouth if the pH level is below 5.5 pH. And when there are more acid-producing bacteria in the mouth, it can create a chronic pH level below 5.5.
I recommend to my patients to always drink and rinse with water after eating snacks. The water will help loosen stuck food particles and help dissolve sugar and rinse it away, preventing sugar bug formation and cavities.
Preventing cavities is essential because baby teeth are more at risk for cavities progressing rapidly.
Cavities in baby teeth can progress rapidly
Baby teeth (also called primary or deciduous teeth) differ from adult teeth, including a much thinner enamel layer than adult teeth.
Thinner enamel means the cavity will reach the inner portion of the tooth much faster as it doesn't have the same distance to the middle of the tooth as adult teeth.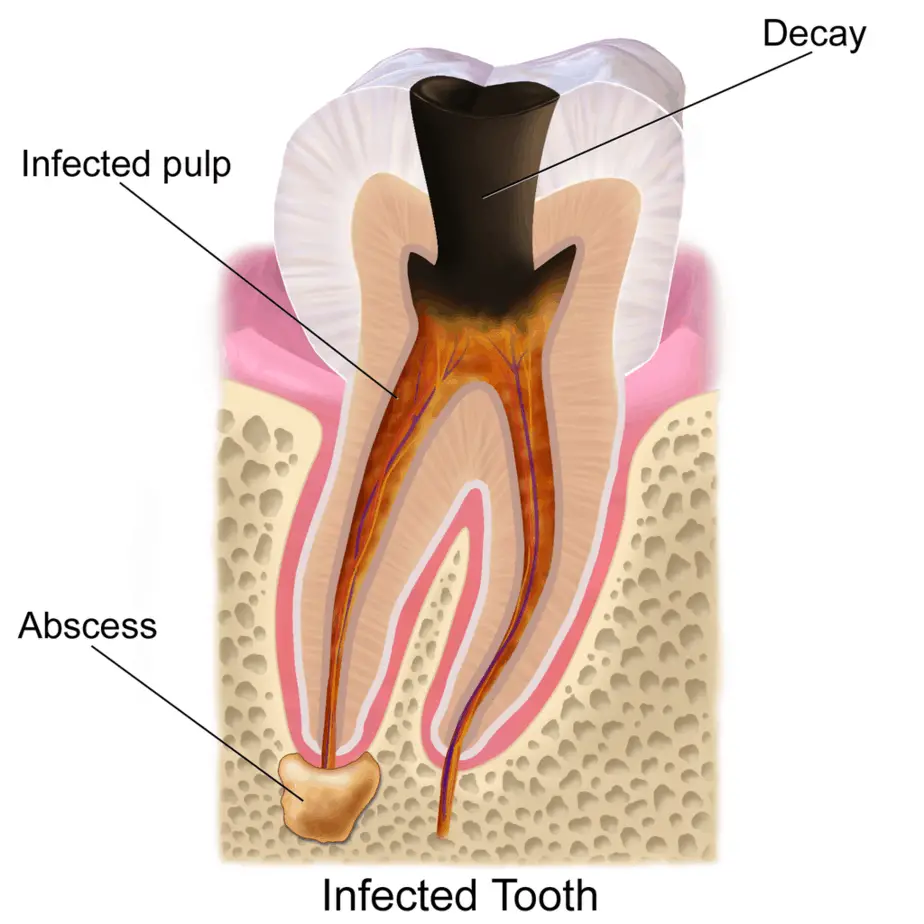 The layer of tooth underneath the enamel is dentin.
Dentin is much less dense than enamel, and the cavity can spread through it even faster and reach the nerve of the tooth, which will cause excruciating pain and potentially cause a tooth infection and the nerve to die.
Cavities that reach the inner portion of the teeth will be extremely painful for the child and can severely affect their overall health.
Some people think baby teeth are unimportant because adult teeth replace them. But it couldn't be farther from the truth. Baby teeth guide adult teeth into place, and an infection in a baby tooth can have ill effects on the adult tooth beneath.
Tooth pain and poor oral health can contribute to the avoidance of food leading to poor nutrition and distraction from school and learning.
It is important to prevent cavities before they can form, and one way to do this is to provide teeth-friendly snacks, educate kids on how cavities happen, the importance of healthy teeth and gums, and allow them to make healthy choices on their own.
Choose vegetables and fruits, cheese, and protein and always have water on hand to help rinse away food particles after eating!
---
I hope this information has helped you!
Holly 🙂