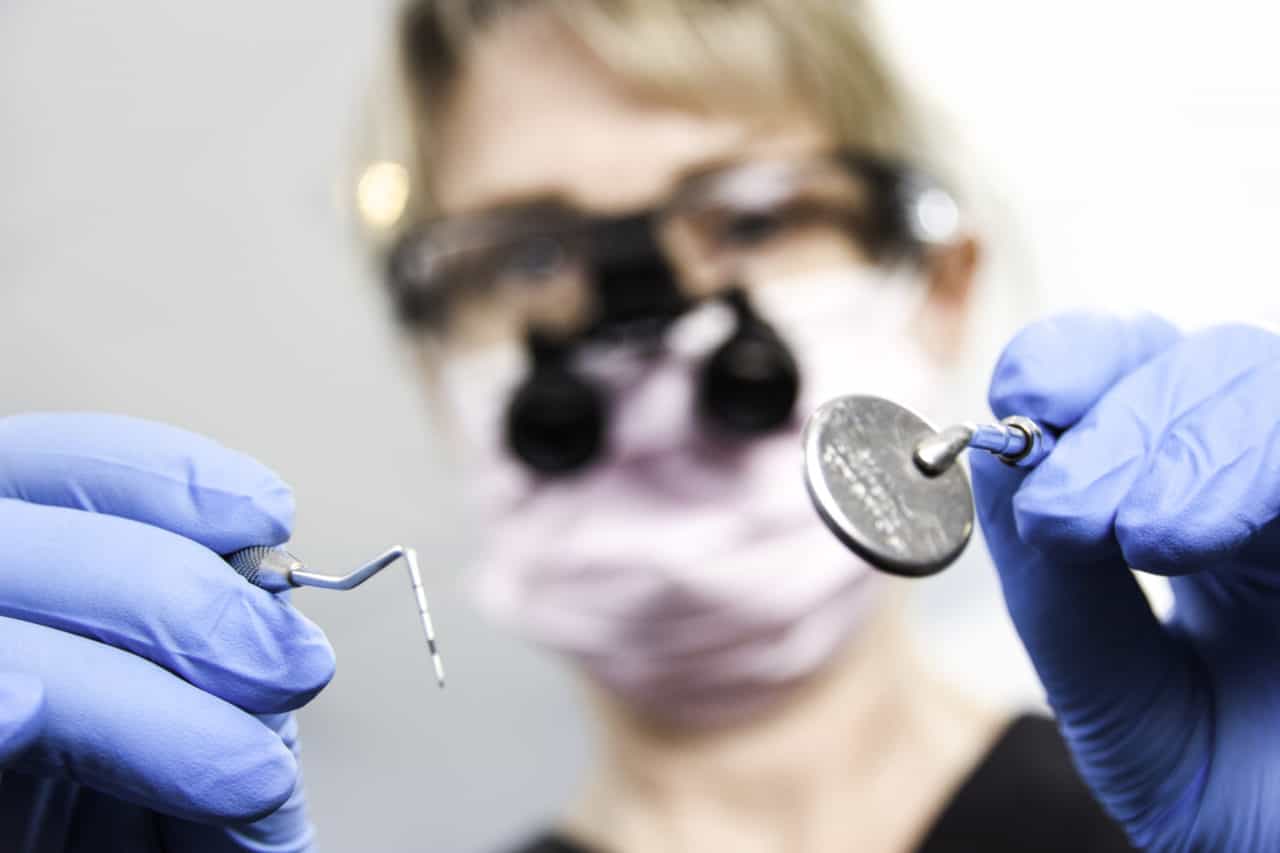 I have been practising dental hygiene since 2014, and becoming a dental hygienist has been one of the best decisions I have ever made. I really do love my job! But what is it that makes it such a good job to have?
Dental hygiene is extremely rewarding and satisfying, with many opportunities. You can make your schedule, have a lasting impact on your patient's health, build relationships with both coworkers and patients and help others. There is great job growth, schooling is short, and you make a great income!
No matter what job you are looking for, the bottom line is that you have to love and enjoy your job but also recognize that there can be ups and downs and pros and cons, just like every job/career. In this post, I elaborate on why I think dental hygiene is a great job, but also on a couple of cons you should be aware of.
High demand for dental hygienists
There is always a demand for dental hygienists. Be it part-time or full-time, it shouldn't be hard to find a job.
Because dental hygiene is a very specific job, everyone who wishes to become a dental hygienist has to attend dental hygiene school and maintain good standing with the governing body. So not just anyone can apply for the job.
As well, over 95% of the people who are dental hygienists are female, making maternity leave jobs more available than other jobs and careers.
And an important note to add being a dental hygienist does not confine you to clinical work in regular family practice. You can have a job in an orthodontics or gum specialist's office, branch out to long-term care facilities and even get out of clinical work altogether.
There are opportunities in government work, public health, sales jobs for dental companies, and consulting.
Read now: How Hard Is It to Become a Dental Hygienist?

Build lasting quality relationships
I know this sounds cringy, but there is truth to it. The best part of my job is my patients knowing that I can make an impact on their lives, be healthier and genuinely improve their lives.
I often find that I am a friend to my patients, and they confide in me about personal things happening in their lives. I really love building relationships with my patients! Having this type of relationship with my patients allows us to build trust and have harder conversations about their oral health.
What really made my decision to be a dental hygienist was for this exact reason. I have worked in the service industry for many years, and when I served tables in a restaurant, I loved seeing my regulars. I got to chat with them about life but also get to know them over the years.
And it is the exact same with dental hygiene!
Dental hygiene: Good source of income
Being a dental hygienist pays well. Depending on where you live, you could earn up to 60 dollars an hour. The average here in Ottawa, Canada, is around 35-60 dollars an hour.
Your wage will depend on your experience and your office duties. It also depends if you are making an hourly rate or on a commission/contracting basis.
There is also an opportunity to work as a temp to fill in for hygienists who are off sick or on vacation. This can be a great way to make even more money, as you can receive higher per-hour pay.
Having a great income to be financially stable is a great benefit of becoming a dental hygienist.
Dental hygiene: Opportunity to make your own schedule and be your own boss
Like I mentioned previously, there are opportunities to do temp work if you don't want a full schedule. You can make as little as you want or work as much as you want to make the most money!
Also, you can work with your employer to work out a schedule that appeals to both you and your employer. For me, I do like to work some long days so I can have more days off during the week.
Shorter schooling time to become a dental hygienist
Dental hygiene schooling is not that long and it can range from 2-4 years depending on where you go. You will get to finish quickly and get right to work!
Here in Canada, schooling time is different in each province. Where I live, in the province of Ontario, dental hygiene school is a 2.5 year (6 semesters) program in a college setting. In most of the other provinces in Canada, it is a 4-year degree program in a University setting.
But all graduates across Canada have to write and pass the same national board exam to practice. We all have to have the same level of competencies, so moving to a province where schooling is shorter is very appealing.
Some girls I went to school with moved here to Ottawa so they could have shorter schooling time. After they graduated, they moved back to where they were living previously.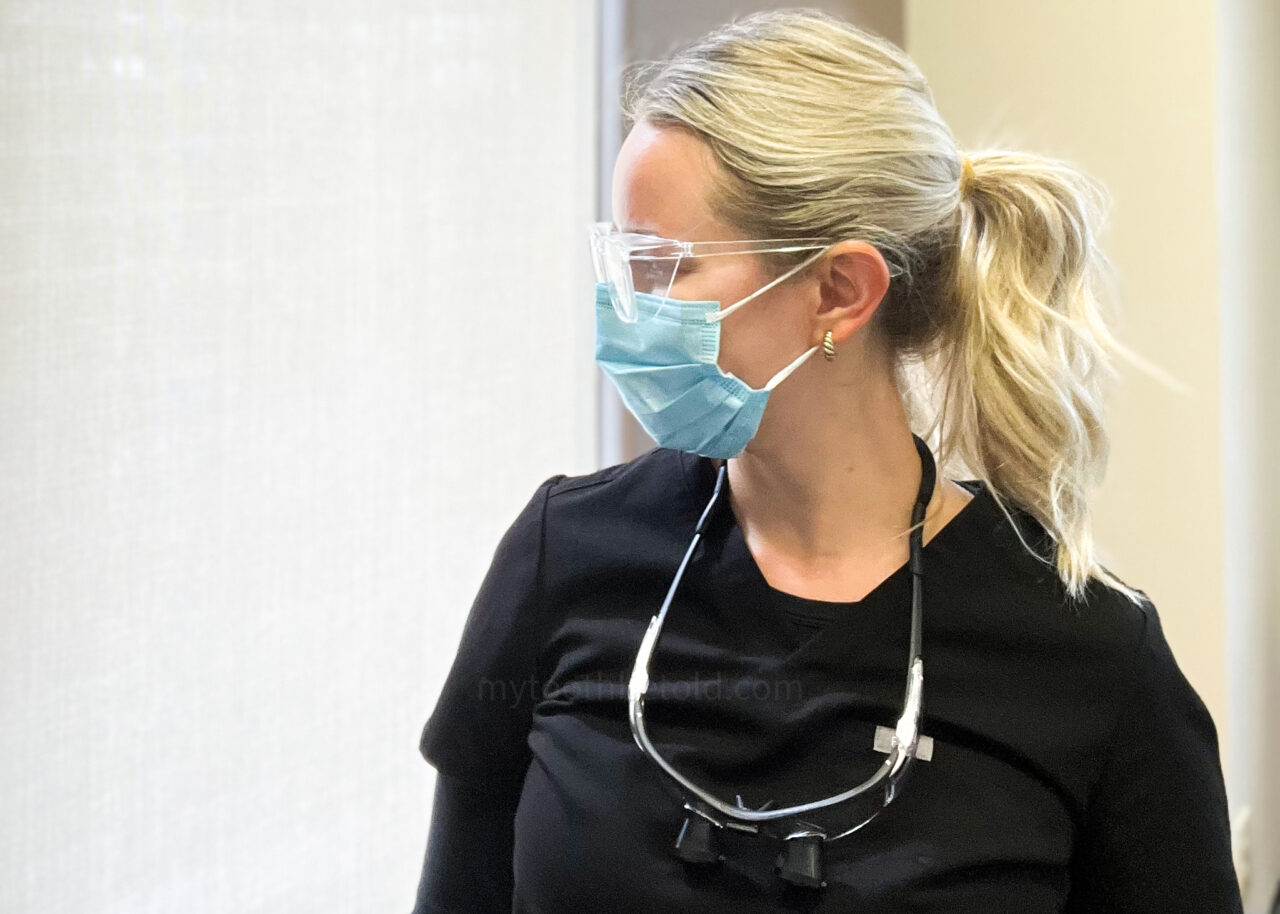 Receiving respect when you're a dental hygienist
Receiving respect from both my patients and colleagues was something that I overlooked and never thought about before going into dental hygiene school. People (most people) will respect you for being a healthcare professional and for doing a job that many people would never find themselves doing.
I have worked in a customer service setting since I was 14 years old, and receiving respect can sometimes be hard to come by. When you have gone to school and studied hard, people seem to take to you more and give you the respect everyone deserves.
Although, you will always get a bad apple here and there.
Work as a team in the dental office
Interprofessional collaboration is a big word used in the dental hygiene world. We are constantly working with other professions to give the absolute best care to our patients.
Us dental hygienists are constantly working with dentists, dental assistants, front desk staff, and support staff, and even extending outside the office to other dental specialists, medical doctors, and other health care professionals.
Working together and having many different professionals providing care to the patients, they receive an extremely well-rounded treatment.
Working as a team brings you closer to those you work with, and dental clinics are often smaller teams of people where everyone is very close (hopefully). I have made friends for life from the places where I have worked!
Outreach/volunteering opportunities when you're a dental hygienist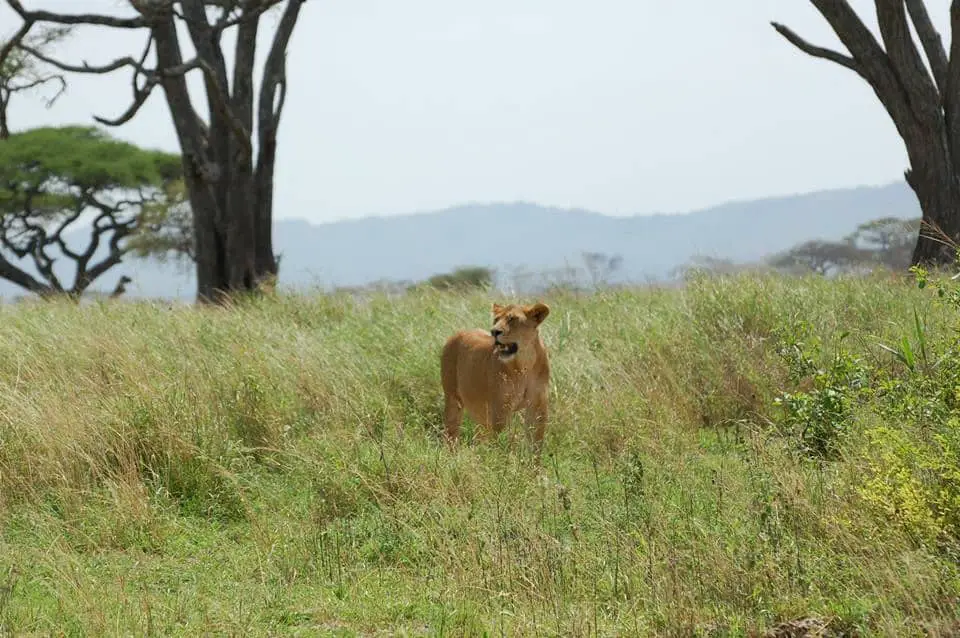 This is a VERY OVERLOOKED aspect of the dental world. There are so many ways to give back to your local communities and less fortunate communities abroad, where access to basic dental treatment is minimal.
When I graduated from dental hygiene, I went to Tanzania for a month to educate about dental hygiene. I was so lucky to be able to participate in such a rewarding program.
Some dental offices you may work at will do yearly mission trips to help areas in the world that do not have access to dental treatment, or they may hold a free dentistry day. You may have opportunities to volunteer and go into schools to teach children about oral health or even volunteer at youth shelters.
Dental health should be accessible to all, and people should be free of dental pain. You have an opportunity to take your skills and help those in need.
The Cons of being a dental hygienist
Dental hygiene can be a tough career and have its downsides as with any other job. It's about your values, aspirations and what you think will be best for you and your life.
I know this may be contradictory to this post, but not everything is sunshine, rainbows and butterflies. Before I went to dental hygiene school, I knew that the job could have some drawbacks.
If you want to know about burnout as a dental hygienist, the post linked below will give you all that information.
Read Now: Dental Hygienist Burnout; Causes, Prevention, Burnout Rate
Physically demanding
I would be lying if I told you that I didn't experience any discomfort or pain from my dental hygienist job.
It is very important to know the demand and toll on our bodies that come from the job. Repetitive strain injuries, sore muscles, and brain fatigue are very real.
To prevent chronic pain and discomfort, I regularly see a massage therapist, an osteopath, and a physiotherapist. Another way to prevent injury and pain is to exercise and incorporate weight training into your routine.
Lack of benefits and retirement plan
Benefits are great, but mostly only offered to full-time employees. The way dental hygiene is set up a lot of the time is more part-time jobs. Personally, it does not bother me that I don't get benefits because I am on my husband's plan, but if you don't have a partner or yours doesn't have benefits, you may feel differently.
At least here in the province of Ontario, Canada, we dental hygienists do not get a pension or retirement plan. The only pension we get is the standard old age one.
This means you have to have a plan for retirement and set your savings and investment goals. Thinking ahead to your future and having a plan will benefit you a lot.
I knew this before I became a dental hygienist, and I like to think I manage my money pretty well and don't need a guaranteed pension. But everyone is different.
You will want to do some research about where you live to see what is available to you and what your options are.
---
I hope this information has helped you gain more insight into the world of dental hygiene.
All the best,
Holly 🙂