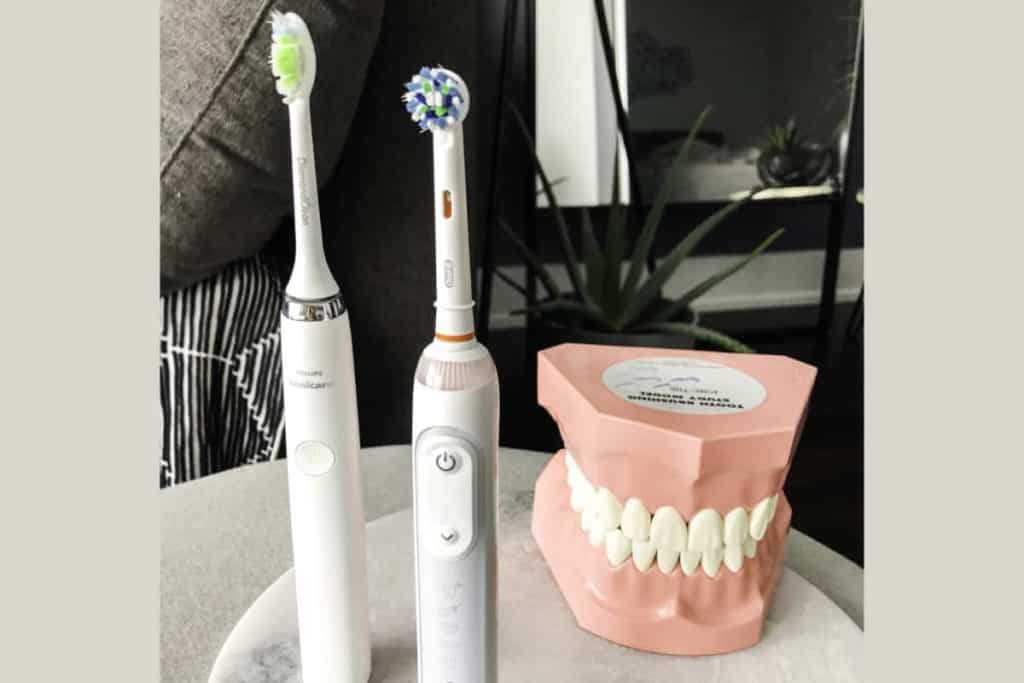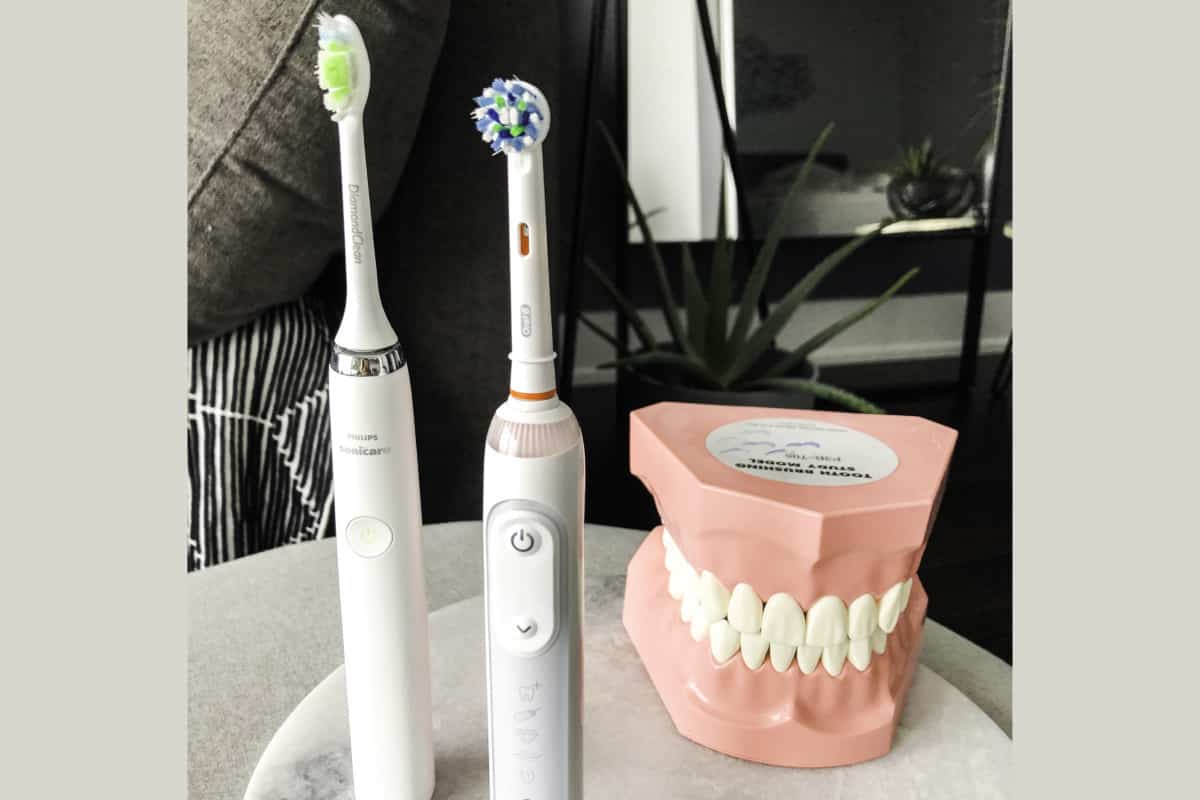 There are so many commercials and advertisements by both of these companies to try and get you to purchase their product. And both companies advertise their product in a certain way to try and persuade you that their product is the best on the market. 
I know many people that are team Oral-B, and some others that are team Sonicare. The deciding factor can come down to personal preference including things like; how long the battery charge lasts for, or how pretty it looks. 
Most of the preferences are just about how it looks and the cool features it comes with, but how does it actually perform?
Oral-B gets 1st place in this competition. With a smaller brush head, multiple brush head designs to choose from, and its oscillation, rotation and pulsation technology, it provides the superior clean. 
It has been proven to remove more plaque Vs. Sonicare, and is cheaper and more affordable to keep using. The Oral-B brush heads contour around the tooth to mimic what we dental professionals do to polish your teeth and remove plaque and stain.
Why use an electric toothbrush anyways?
The point of using a toothbrush is to remove the plaque (food debris and bacteria) to maintain good oral health.
So instead of looking at the superficial aspects of each brand of toothbrush, they need to go head to head in a plaque removing face off. 
In my professional opinion, Oral-B has always stood out on top for me. And even assessing my patients who have used both and what their opinion was after using both comparatively, the Oral-B has better user experience, better compliance and better cleaning power. 
Read Now: 12 Benefits of Using an Electric Toothbrush
How does each one move? Cleaning power!
The difference between Oral-B and Sonicare can be described as a 3D clean vs a 2D clean. 
Oral-B
The Oral-B toothbrush moves in multiple directions. The brush head moves back and forth and in and out. 
The Oral-B; 
Oscillates
Rotates 
Pulsates 
This technology has been clinically proven to reach the hardest area to clean – in between the teeth where the teeth touch. And the area where two teeth touch is very prone to developing tooth decay.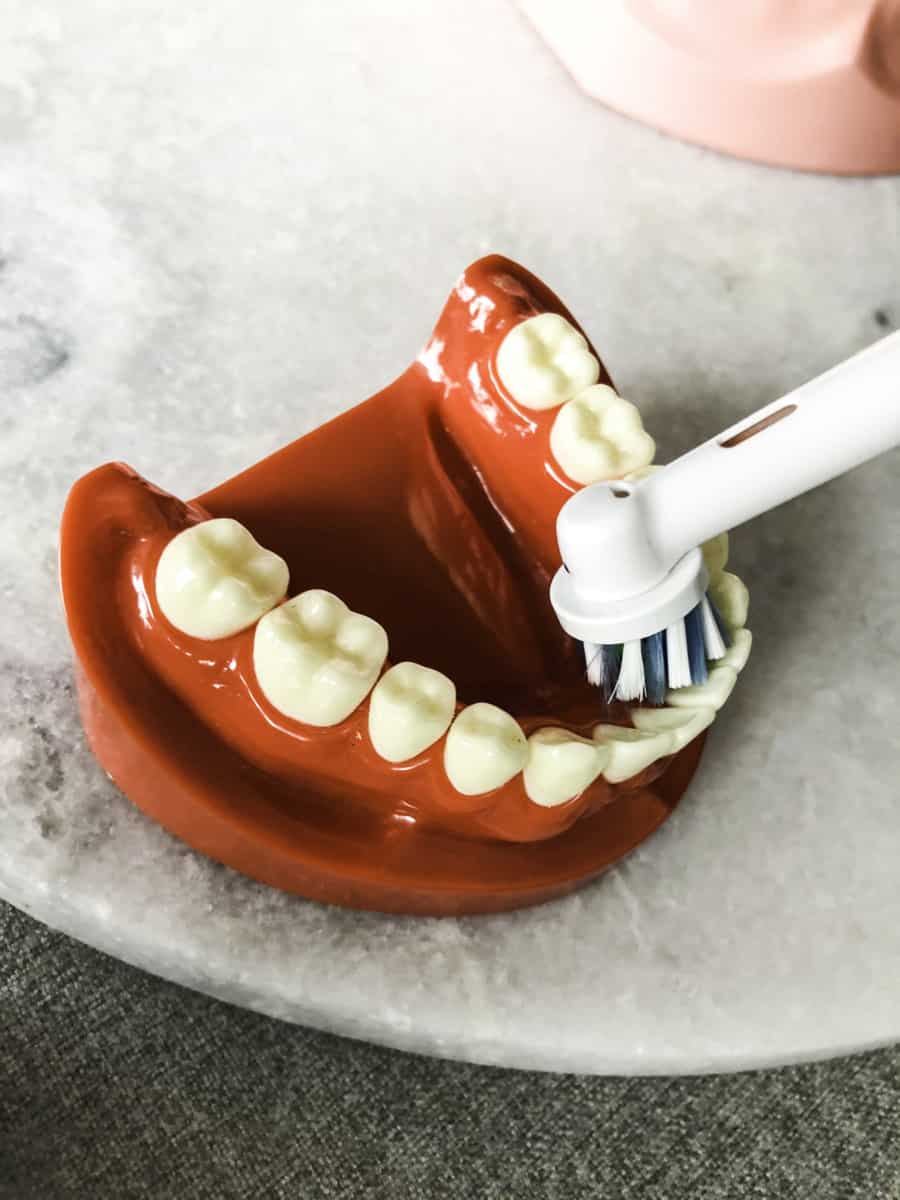 These movements help to loosen the bacteria and food particles and then sweep them away. The brush heads are small enough that you focus on one tooth at a time, which is a better visualization technique for the user to know where they are in the mouth.
Read Now: The Correct Way to Use an Oral-B Electric Toothbrush
Sonicare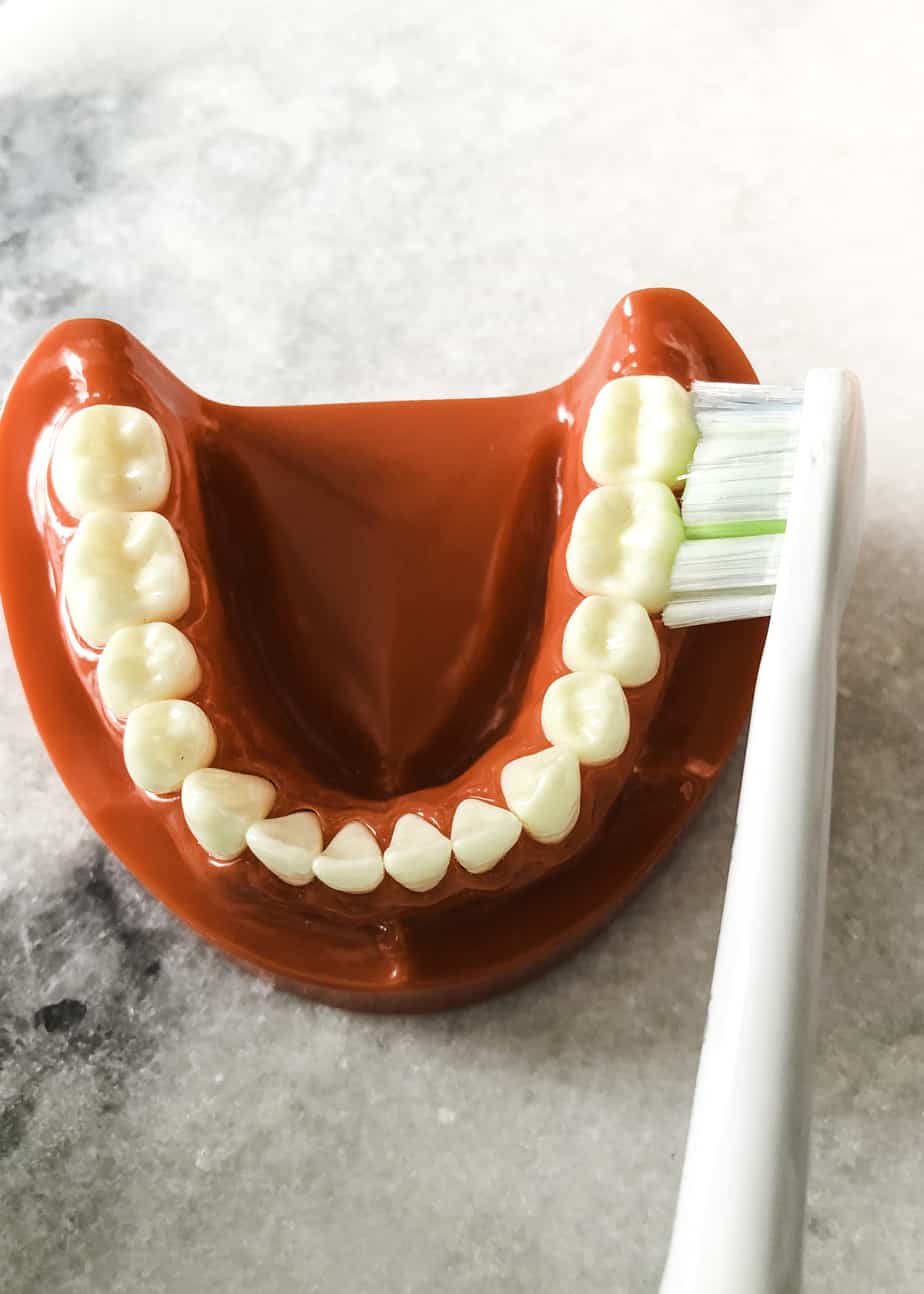 The Sonicare toothbrush only moves in one direction. Up and down. The sonic motion allows the toothbrush to promote more fluid flow between the teeth, to help rinse away the plaque. 
Which toothbrush removes more plaque?
We have to be careful when looking at different studies about electric toothbrushes and how effective they are. A lot of the companies will actually sponsor and fund the studies, and somehow their product comes out as superior. They are a master of spinning words and making you believe their statistics. It's REALLY hard to find concrete evidence that is not biased.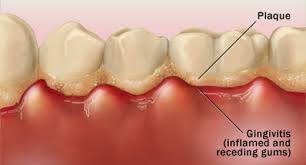 But let's look at some actual concrete evidence that put Oral-B on top of their toughest competitor. 
In this 8 week study, they compared an entry-level (cheapest) round-head oscillating electric toothbrush (Oral-B) and a premium (most expensive) Sonicare toothbrush. 
After the study was completed, the entry-level round head toothbrush (Oral-B) showed a significant difference in plaque and gingivitis reduction vs the premium sonic brush (Sonicare Diamond Clean). 
In the table below you can find the exact difference.

| | |
| --- | --- |
| Measurements  | Oral-B® PRO 1000 with Oral-B® CrossAction brush head Vs. Philips Sonicare® Diamond Clean Toothbrush with AdaptiveClean brush head |
| Gingival Bleeding Index | Reduced 48.4% more than Sonicare |
| Modified Gingival Index | Reduced 34.8% more than Sonicare |
| # of bleeding sites  | Reduced 42.6% more than Sonicare |
| Whole mouth plaque reduction | Reduced 26.2% more than Sonicare |
| Proximal (in between the teeth)  | Reduced 38.5% more than Sonicare |
The chart above is showing us that the baseline Oral-B toothbrush reduced the plaque, bleeding and gingivitis much more than the Sonicare toothbrush.
Other reasons why I think Oral-B is the better pick
Different Brush Heads
A toothbrush head is not a "one size fits all". Different people have different oral health conditions that come along with their own needs. 
For individuals who have implants, bridges, braces etc, Oral-B has a brush head specifically designed for that case.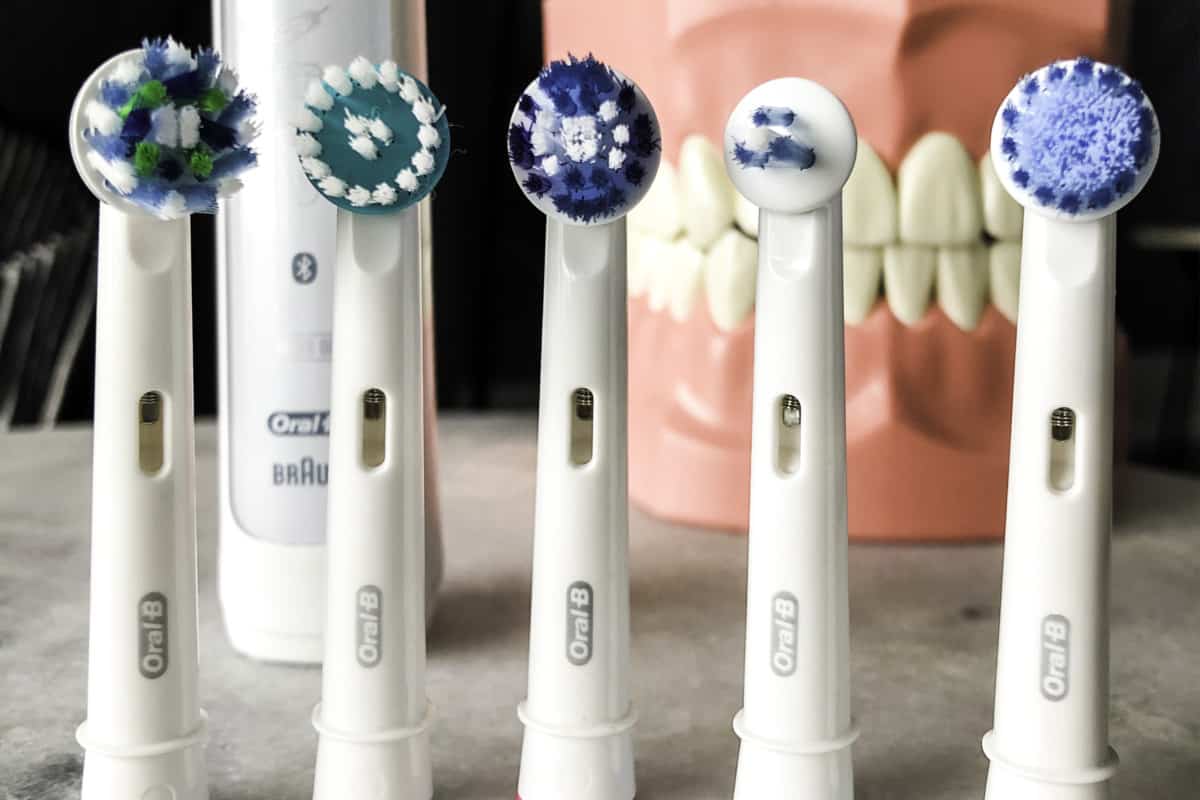 A tool is only as good as the hands that wield it, and that is why using the right brush head for your situation can make a huge difference in your oral health. 
Pressure sensor 
Brushing too hard can lead to a lot of dental issues such as brushing away the gum tissue and tooth surfaces which don't grow back. 
The Oral-B pressure sensor is both visual, physical, and auditory. When there is too much pressure being applied by the brush onto the oral tissues, the toothbrush will flash red at you, and lower the power of the brush.
Lowering the power prevents damage for the time that you are pressing too hard, but you can also hear the motor slow down.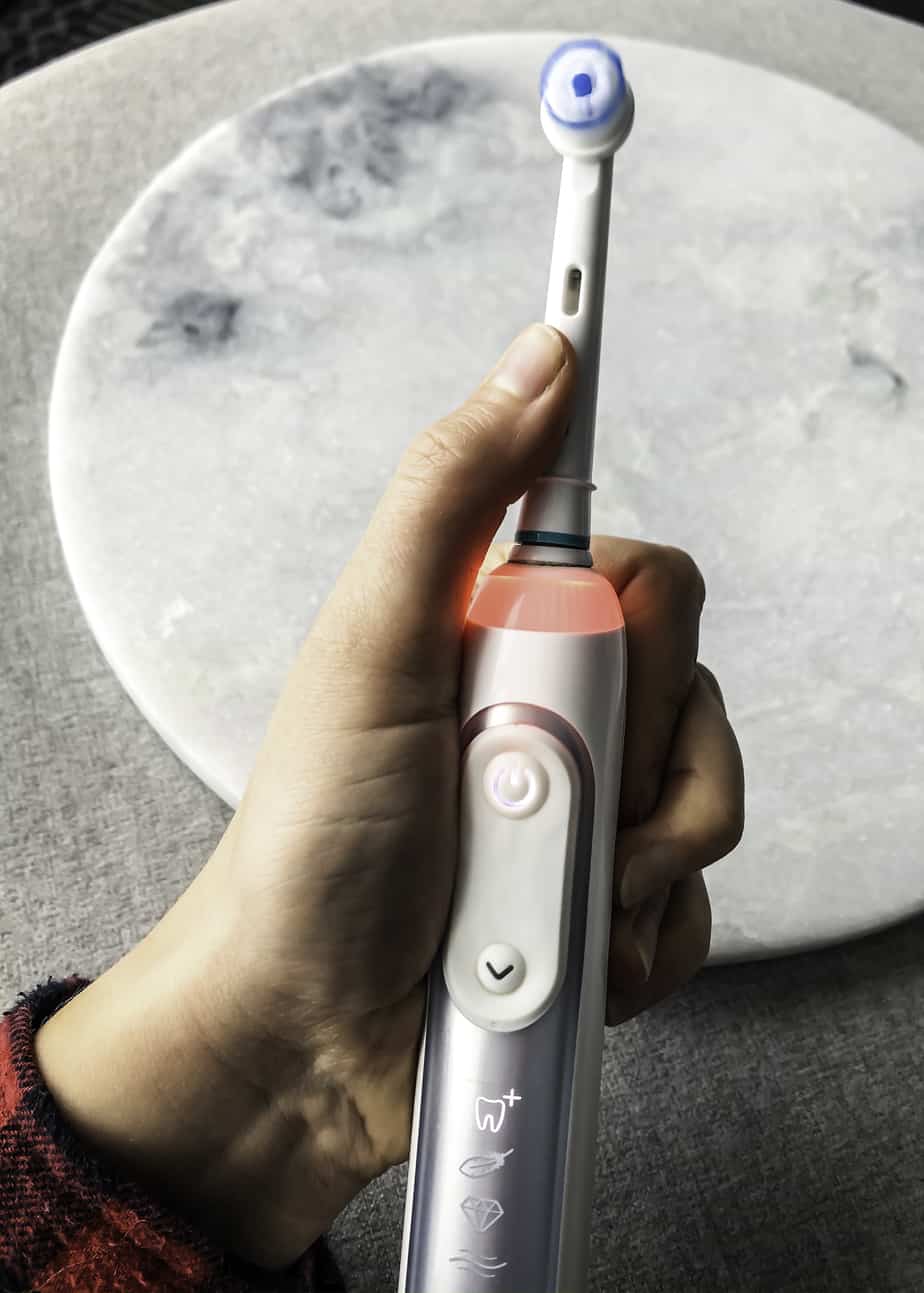 The Sonicare only has a physical indicator to tell you that you are brushing too hard. I find this to be a little confusing because it can be mistaken for the 2-minute interval timer to tell you when to go to the next area of your mouth. 
Which one is cheaper? 
This depends on the model that you are purchasing.
Both Sonicare and Oral-B have cheaper models having the least amount of bells and whistles. And the most expensive having everything under the sun that an electric toothbrush can have.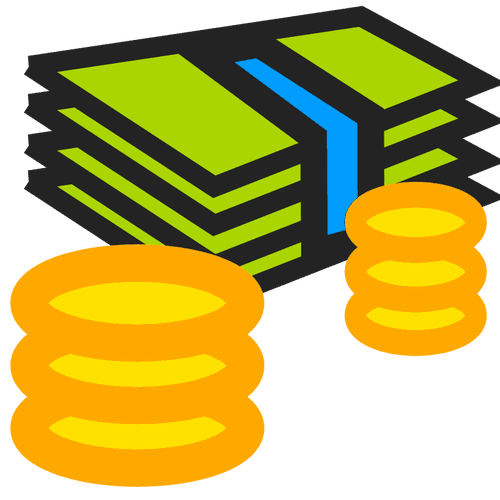 Oral-B has less expensive brushes and replacement brush heads than Sonicare, allowing more people access to it. A lot of people simply cannot afford a high-end electric toothbrush. 
Brush Head Replacement Costs; Oral-B vs. Sonicare
*All prices are subject to change 
Cons of the Oral-B
I think that they could do a better job of reducing the number of seams on the handle. I find it harder to keep clean vs. my Diamond Clean Sonicare. If I am comparing the two, the Diamond Clean is sleeker, easier to keep clean and quieter. 
A few of my patients only prefer the Diamond Clean because of its aesthetics, and honestly, I don't blame them. But when I have a conversation with them about the evidence of Oral-B Electric toothbrushes and how effective they are, a lot of them will make the switch over to Oral-B when their Sonicare no longer works. 
Battery Life
Depending on the model of Oral-B you have, the battery life will extend from 5-14 days. 
The Vitality

model will last about 5 days, where the Genius

will hold a charge for 2 weeks.
The Sonicare brushes win the battery battle. With all the models lasting at least 10 days on a full charge. And the Diamond Clean

can hold a charge for 3 weeks!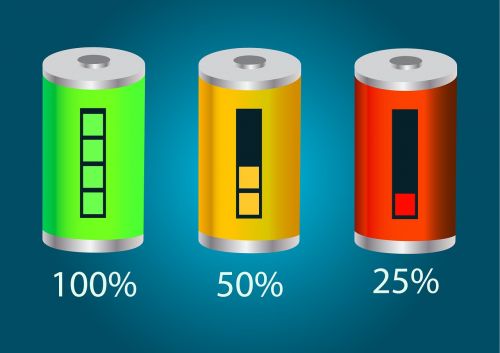 I think the battery life isn't a make it or break it deal, because most people keep in on the charging stand when it's not in use. 
Although, if you are a frequent traveller having an electric toothbrush that can hold a charge for that long is bliss! I only travel with a carry on size suitcase, so space is precious, and the charging cases/stands are bulky.
My Oral-B genius holds up perfectly when I go away for a couple of weeks. 
There are other electric toothbrushes on the market 
Oral-B and Sonicare are not the only brands on the market with electric toothbrushes. The market is actually flooded with start-up health companies to bring their own version to the table. Some of these companies include Quip, Burst, and Goby.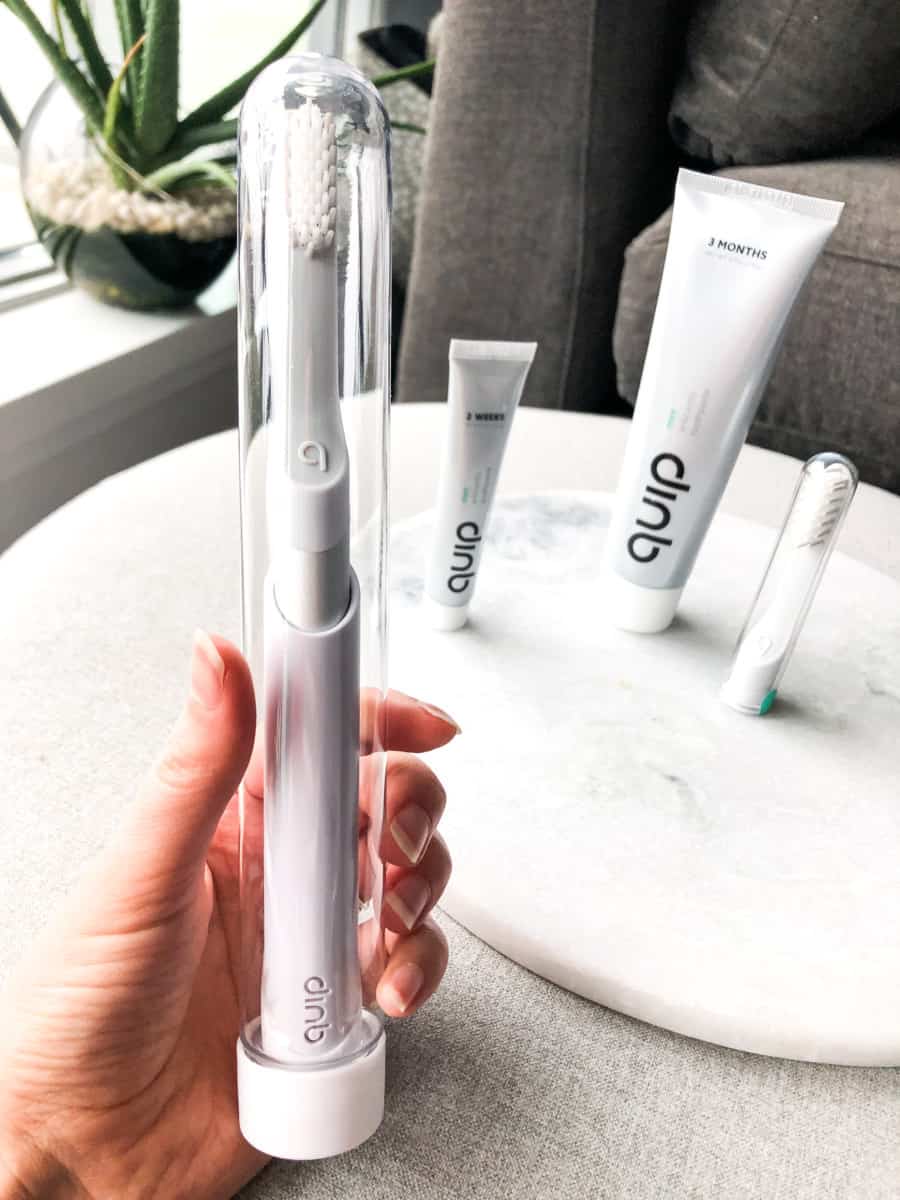 You can read my product review of the Quip here. 
I would be wary of these startups and smaller companies, with the main reason being research and manufacturing. Sonicare and Oral-B are the leading companies for a reason, and sometimes spending a little bit more money on a very good quality brush is a huge investment in your oral health and in turn your overall health. 
Choosing an electric toothbrush is a personal decision, but please keep in mind what I have outlined in this post. 
Happy Brushing
Holly 🙂