It is important to note that I have not been sponsored or endorsed by Orascoptic or any other dental loupe company to write this post. I am writing this to aid other people in their journey to purchase loupes. I purchased my loupes with my own money and have not been influenced by the brand to create this content.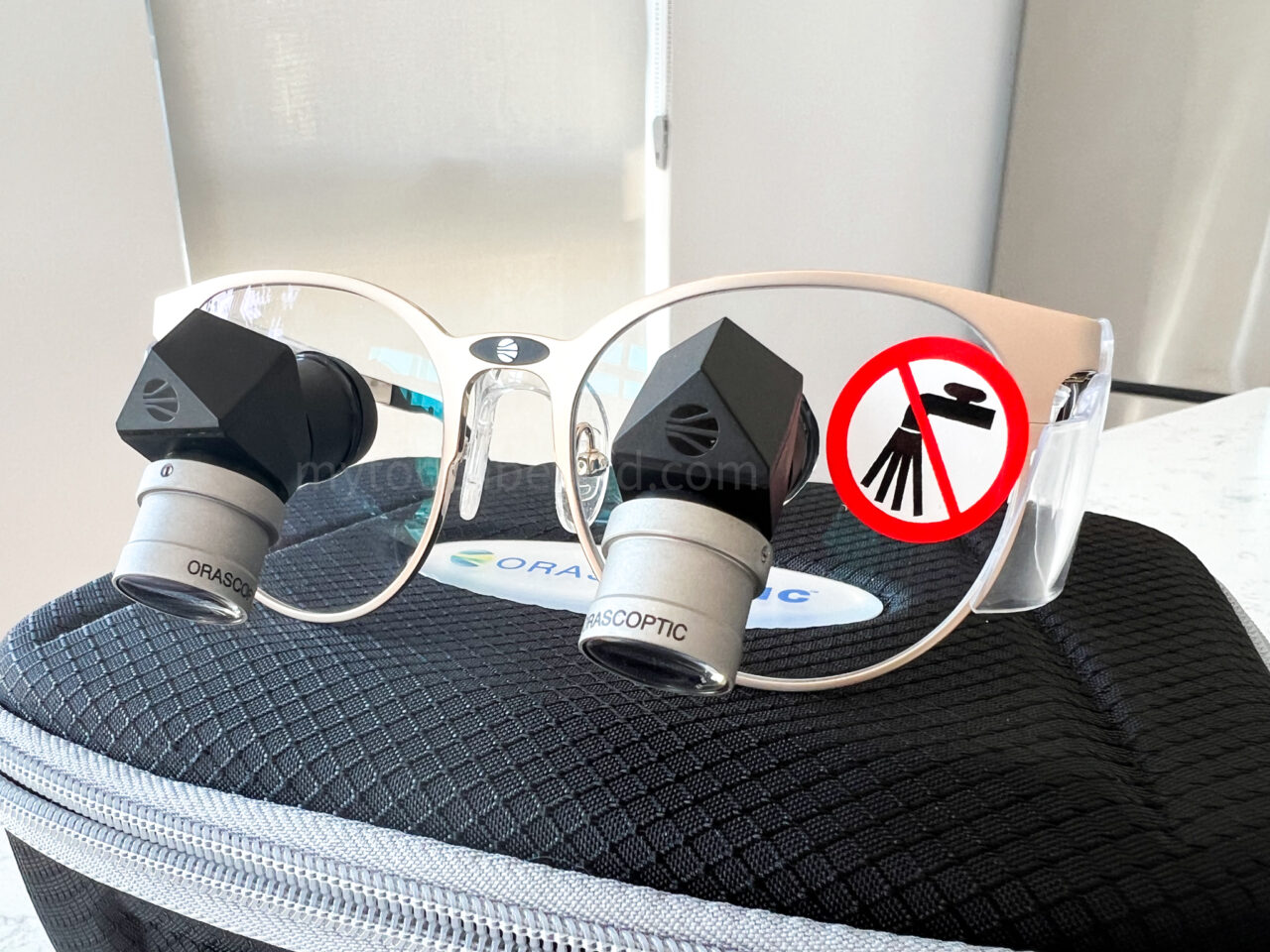 It was a sad day when my Orascoptic loupes, which I purchased as a dental hygiene student in 2011, came loose out of the head strap and dropped on the ground and broke. Having practiced dental hygiene for so many years with dental loupes, I couldn't imagine practicing without them.
A high-quality pair of dental loupes is essential in providing quality dental hygiene care to patients, protecting your body, and reducing musculoskeletal injuries.
Are dental loupes worth it? Dental hygienist's opinion
Dental loupes are worth the investment for dental professionals because they deliver improved vision and clarity, ergonomics, and clinical work quality and help prevent musculoskeletal injuries. Loupes also decrease eye strain and body fatigue experienced during and after work hours.
Here is a study linked

about how loupes help to prevent musculoskeletal disorders, which affect up to 69% of dental hygienists

.
Below I go into more detail about dental hygiene practice with and without loupes from my experience.
What are the best loupes for hygienists?
The best loupes for dental hygienists are the Ergo loupes. Keeping an upright position and proper ergonomics is vital for hygienists who sit in the same position and perform repetitive tasks. When choosing loupes, ergonomics should be a top priority, along with comfort, magnification and clarity.
Orascoptic dental loupes vs. no dental loupes in RDH practice
The amount you can see and clarity with loupes really makes me want to tell every dental professional who doesn't wear them to RUN and buy a pair.
Differences in tissue texture, bleeding origins, periodontal probing, stain and proper adaptation of the dental instrument to the tooth are on another level.
On some patients, the stain you can see with the loupes was not visible to my naked eye with no magnification.
I can also say that because I can see so much more and have great visuals of the adaptation of the instrument to the tooth, I am more precise and provide a more comfortable dental hygiene appointment to my patients.
Having a more comfortable patient encourages them to keep up with their home care, builds rapport and keeps the patient coming back because they do not fear an unbearably uncomfortable appointment.
All these factors can help prevent burnout! Dental hygienists reach burnout very quickly, significantly more when ergonomics are compromised. Below is a link to a post I wrote about dental hygienists' burnout and ways to prevent burnout, which has helped me.
Read Now: Dental Hygienist Burnout; Causes, Prevention, Burnout Rate
Ergo loupes vs traditional loupes
I started researching deeply when I realized I needed a new pair of loupes. If I was going to spend so much money on a new pair, I wanted to make the right decision.
There are a few different loupe companies, some with better reputations, quality and after-purchase customer service.
Through my research, Ergo loupes became my main focus, and I would rather pay a bit more for a better product that will help improve my ergonomics over traditional dental loupes.
There are essential differences when comparing Ergo loupes to older, more traditional styles.
The Ergo loupes are positioned right in front of your eyes, so you look straight ahead and keep your neck upright.
Below you can compare my head position and neck angle between my old loupes and my new Ergo loupes.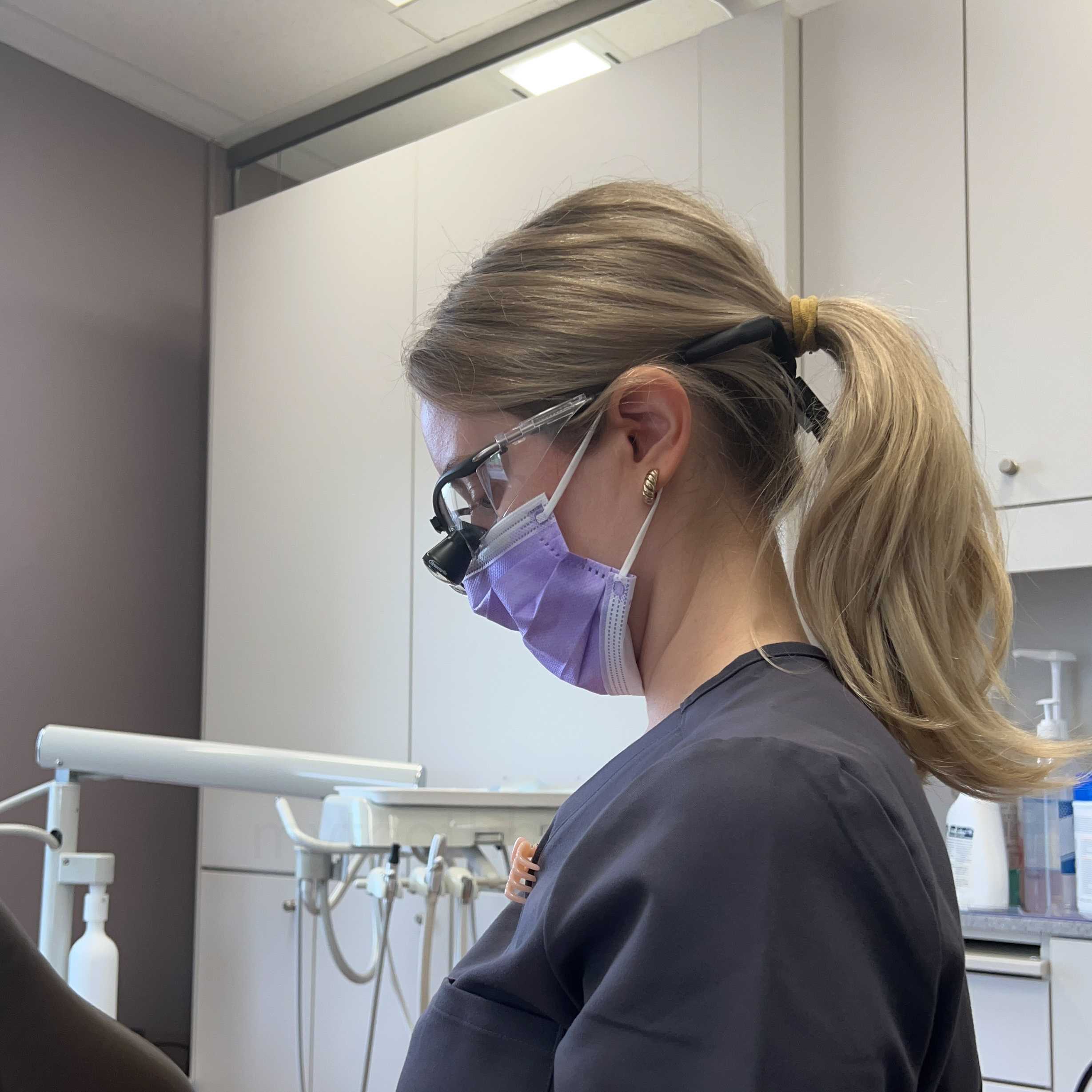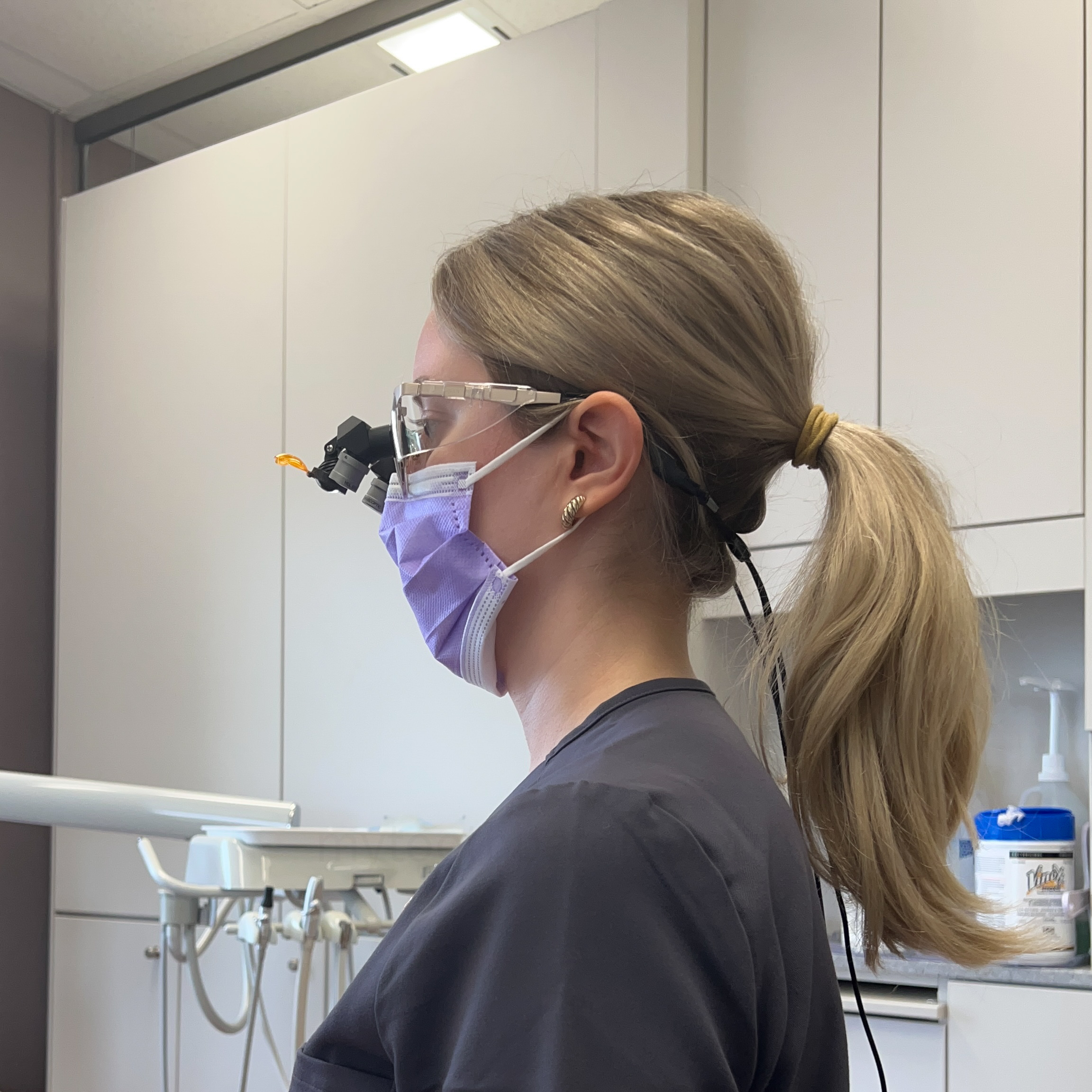 I was told that because the loupes are placed directly in front of the eyes, it could make it more difficult to see a computer screen or look directly into the patient's eyes when talking with them. I was anxious about this, as I try to make good eye contact with my patients when speaking to them.
However, after wearing them, I found I angle my head differently, and it has not been a big deal at all and is barely noticeable.
Also, the head position is entirely different and can take some getting used to. The first day I wore them, I had to really concentrate on overcoming the muscle memory I had from wearing my older loupes. But after the first day, it was a piece of cake.
The declination angle does not exist with the Ergo loupes because you are sitting completely upright, looking straight ahead. No head tilting downward at all!
With traditional loupes, the lenses are placed in the bottom half of the glasses, and you have to look and tilt your head downward to see into the mouth. This eye position of looking down causes more eyestrain than having the loupes directly in front of your eye, and you're looking straight forward.
Another thing I have heard from other dental hygienists who also switched to Ergo loupes (those who purchased Designs for Vision) is that they had nausea. One hygienist said she threw up in the middle of her first patient; she wore the Designs for Vision Ergo loupes. Others experienced headaches.
I never experienced nausea or headaches. However, it was an adjustment for my eyes regarding focusing and learning where to look.
Another difference between the Ergo loupes vs traditional loupes is the field depth and width.
Below are some tables comparing with the provided information:
The Orascoptic HDL Ergo™ 3.5x (the ones I ordered)
Category
Specification
Mounting Options
Through-the-Lens
Magnification Power
3.5x*
Field Width: Measured at 18" working distance without eye prescription
3.3″ (8.5 cm)
Field Depth: Measured at 18" working distance without eye prescription
3.1″ (8.0 cm)
Weight: Measured on Orascoptic Victory™ frame
2.15 oz (61.1 g)
Material of loupe casting
Metal
*the 3.5x is a true 3.7x. At an 18″ working distance without an eye prescription, this loupe measures 370% of the original image. Orascoptic calls it 3.5x to stay consistent with the marketing in the industry. This, however, makes the field width and depth a little smaller than the Designs for Vision Ergo loupes at 3.5x.
**TTL is short for through-the-lens
The Orascoptic RDH EliteEdge™ (Non-Ergo Loupes)
| Category | Specification |
| --- | --- |
| Mounting Options | Through-the-Lens |
| Magnification Power | 2.5x |
| Field Width: Measured at 18" working distance without eye prescription | 4.0″ (10.2 cm) |
| Field Depth: Measured at 18" working distance without eye prescription | 6.0″ (15.2 cm) |
| Weight: Measured on the RDH EliteEdge sport frame option. | 1.5 oz (43.3 g) – TTL** |
| Material of loupe casting | Metal |
Designs For Vision VUE (Ergo loupes) 3.5x
| Category | Specification |
| --- | --- |
| Mounting Options | Through-the-Lens |
| Magnification Power | 3.5x |
| Field Width: not indicated | 95 mm (3.7 inches) |
| Field Depth: not indicated | 101 mm (3.97 inches) |
| Weight: Mounted on a steam frame | 3.2 oz (90.7 g) – TTL** |
| Material of loupe casting | Plastic |
When comparing the HDL Ergo 3.5x to the RDH EliteEdge, you can see that the field width and depth are lower in the HDL Ergo 3.5x than the RDH EliteEdge. At first glance, you might think that is a big difference, but I really enjoy the higher magnification.
My old loupes have a magnification of 2.5x, and I find that the field width is almost too broad and not focused or magnified enough on the mouth and teeth.
If you are interested in the Ergo loupes, you should at least schedule a demo and try on the lenses to see the difference yourself. You must see it yourself to believe how much more impressive they are than a traditional style loupe where you must bend your neck down and look downward.
I also want to make sure it's understood that even though the Ergo loupes are heavier, your head and neck are not tilted downward, reducing the weight being felt. I find that the increased weight has no impact on me.
Before making a huge purchase and investing in my health and dental hygiene career, I embarked on a thorough research journey.
Different companies have different pros and cons, and below are more details about my experience researching other companies and interacting with staff.
The other company I researched and contacted are Designs for Vision, and frankly, as a whole, they did not live up to expectation. Below is what I experienced with Designs for Vision compared to Orascoptic.
Significant downfalls of Designs for Vision; My opinion
The head strap is not secured
The arms of the loupes do not secure the head strap. This is why my old loupes broke because nothing was securing the head strap to the arms of the loupes.
I think this is a MAJOR downfall of these loupes because of the risk of detachment and the loupes falling to the ground.
Compared to the Orascoptic loupes that I ended up purchasing have holes in the arms that securely attach the head strap.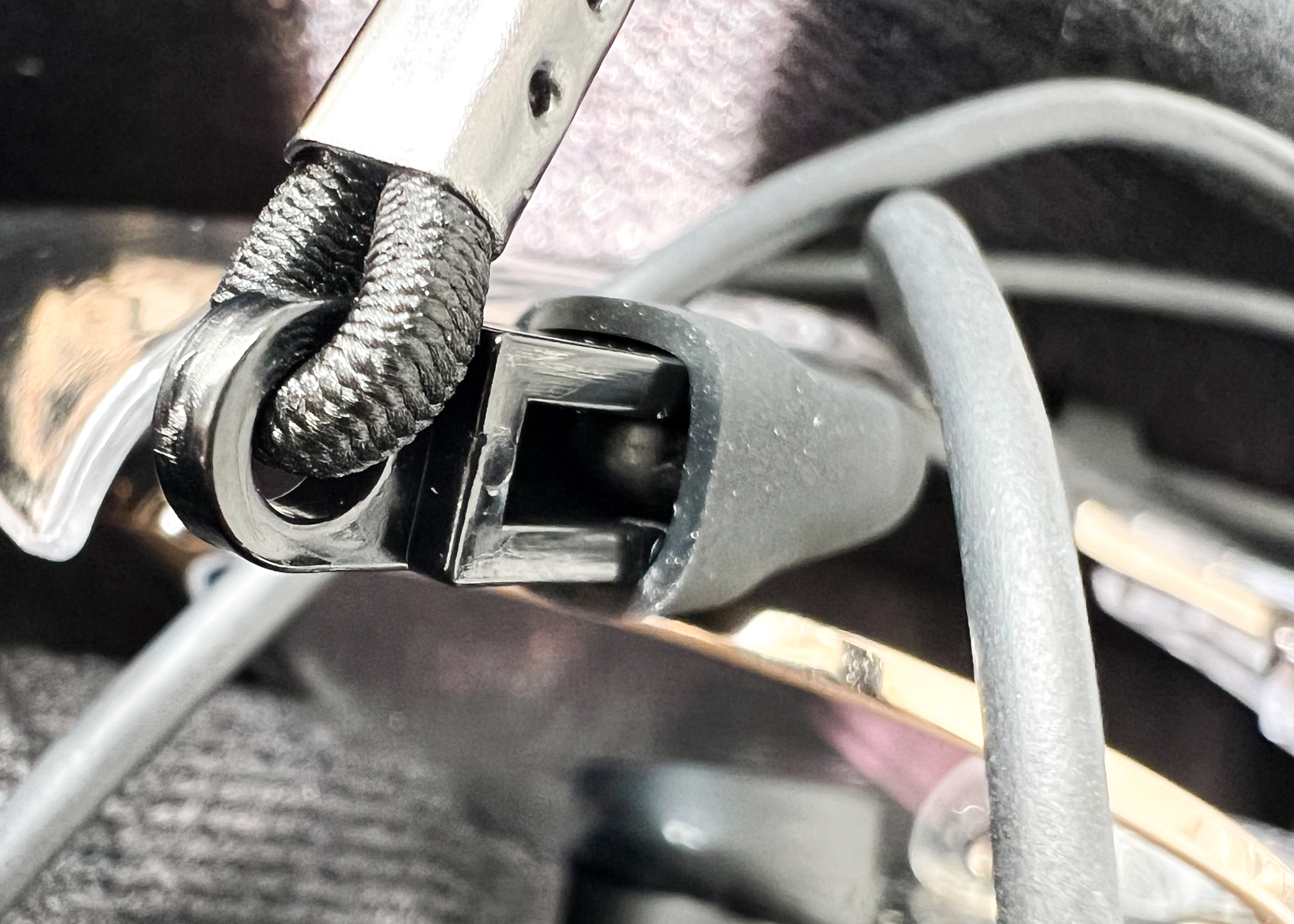 You have to assemble certain parts yourself
Another thing I do not like is how the Designs for Vision loupes come in the box. They leave you to attach the side shields and the head strap. This may seem small, but it's all in the details for me. With Orascoptic, everything came assembled with the highest level of care and attention to detail.
If I am paying such a high amount of money for the product, and other companies are going above and beyond, I expect that level of detail.
Poor headlight cord attachment
Another thing I do not like about the Designs for Vision compared to my Orascoptic loupes is how the headlight cord is attached to the arm of the glasses.
The Designs for Vision Uses a black plastic spiral that wraps around the headlight wire and the arm. I had this on my old loupes, and I found that it dug into my head. It dug into my head so much that I actually stopped wearing my headlight.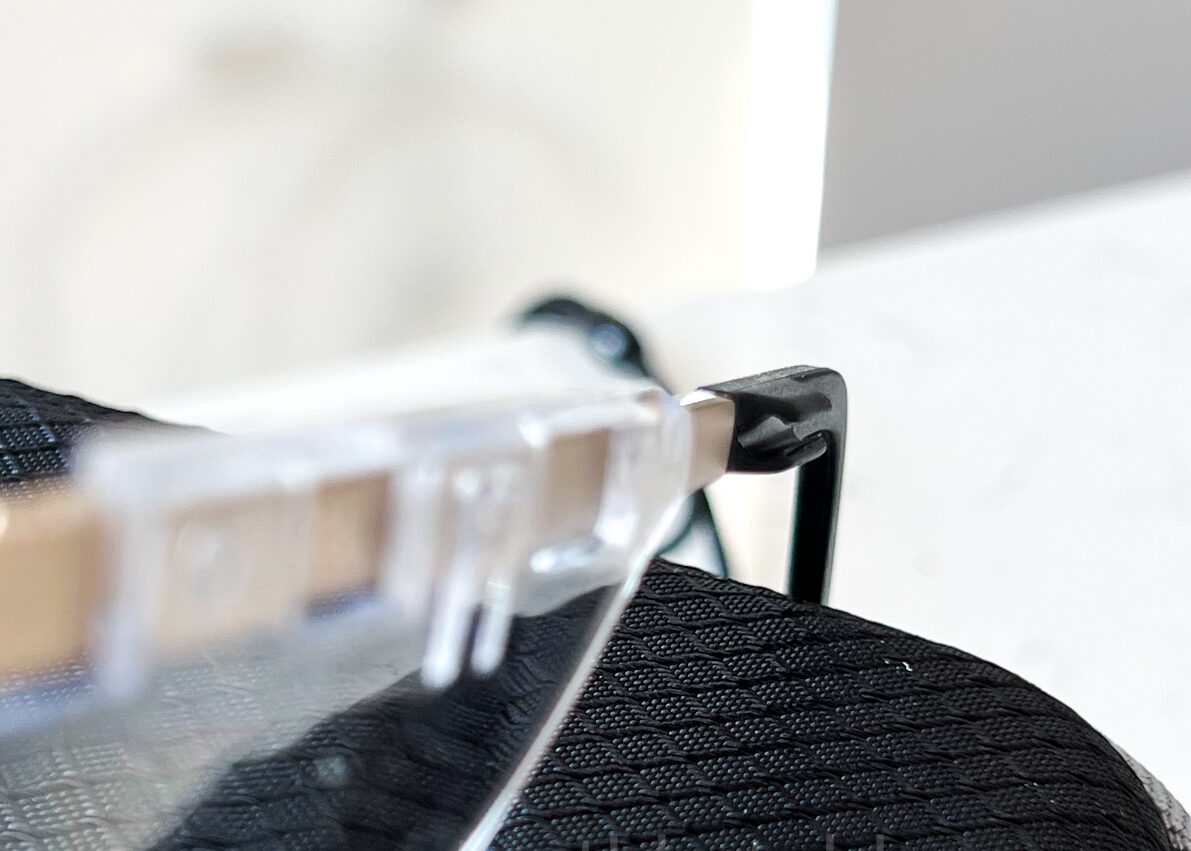 With my new Orascoptic loupes, the headlight cord snaps into an attachment built into the arm, so nothing is pressing into your head.
Also, the end of the arms, the "temple tips," are bendable, allowing you to move them and prevent the loupes from slipping forward on your face.
Plastic and tacky-looking loupes
The Designs for Vision loupes are encased in plastic, which frankly does not look like they have clean lines and look tacky, in my opinion. The loupes have an extensive line where the plastic was moulded.
Especially when I am paying a few thousand dollars, the tackiness looks cheap and does not instill confidence that the product will last long.
Staff interactions
When I talked with the Orascoptic rep when I was asking questions and deciding on my final choice of loupes and frames, he effortlessly guided me through the process and really knew his stuff!
From the beginning, Orascoptic provided a seamless process, and they have the knowledge to educate their potential customers. I respect that when I was looking at the loupes, he didn't just say everything positive to try and sell the product. I felt like they are truly invested in making sure you find the right loupes for your individual needs.
He warned me about the loupes being directly in front of my eyes, telling me it may be challenging to see the computer and make eye contact with patients.
I loved this transparency, and it left no guesswork.
Shout out to Greg!
When I contacted the Designs for Vision rep, the rep informed me that the price would be charged to my credit card in USD. This uncertainty of the rate of exchange between USD and CAD can mean a difference in a lot of money.
It seems the Designs for Vision are many steps behind Orascoptic from both a product and customer service perspective.
Conclusion
They say the devil is in the details, and I whole heartily agree when it comes to dental loupes.
Again, it's the small things that count for me.
With Orascoptic, their level of knowledge, customer service and high-quality product that has been thought out immensely all catered to my obsession with detail (I am a dental hygienist after all, the small details always matter) and the Orascoptic Ergo Loupes by far stood above the Designs for Vision Ergo Loupes.
If you are interested in the Ergo loupes, definitely try them out. Contact your local rep and see the difference for yourself.
I can't express how they have changed my dental hygiene practice and immediately helped to relieve my body aches, tension and overall health and wellness.
I hope you have found this information useful!
Holly